Life2.0™ features a Mind, Body, Spirit formula that guides our holistic philosophy.
We use a multi-faceted approach when gathering resident information. By capturing an abundance of personal history from various aspects of a person's past, we forge a deeper connection to those in our care. We believe caregiving is best when there is a familiar feeling of friendship.
Each member of the team has a vital role in reaching championship-level outcomes. In our vision of success, the scheduled programs and ample impromptu moments of engagement throughout the day weave seamlessly.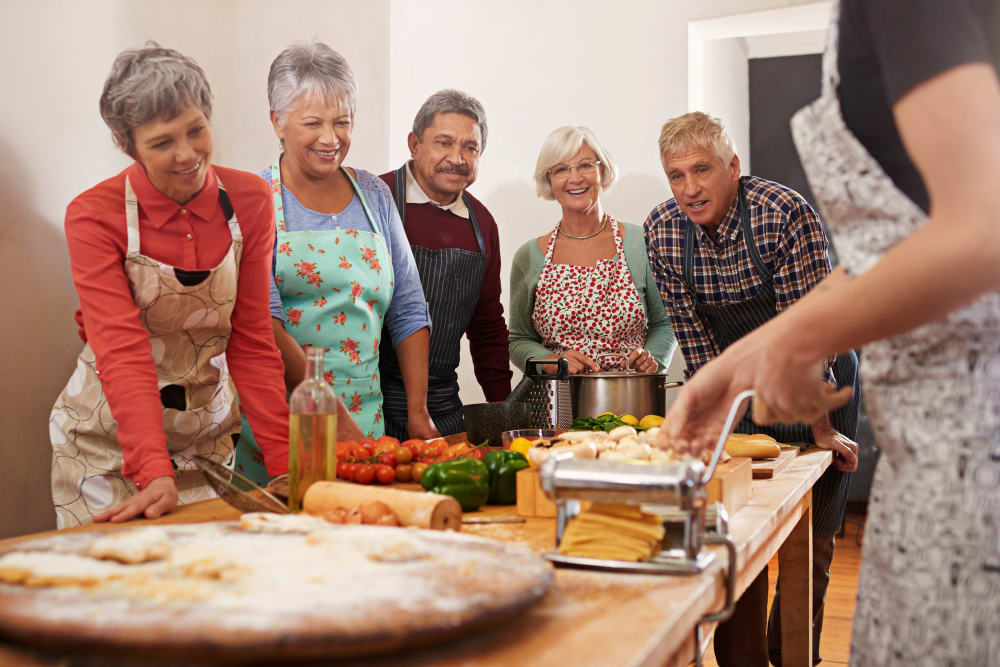 This program was crafted exclusively for our residents living within our memory support neighborhoods. Designed to help open the senses, each mouthwatering recipe is planned around a goal to reminisce about meals that residents may have cooked and eaten in the past. Overall, Creative Kitchen is an incredible opportunity for both the community chef and the residents to collaborate side-by-side to learn new kitchen skills and build lasting memories.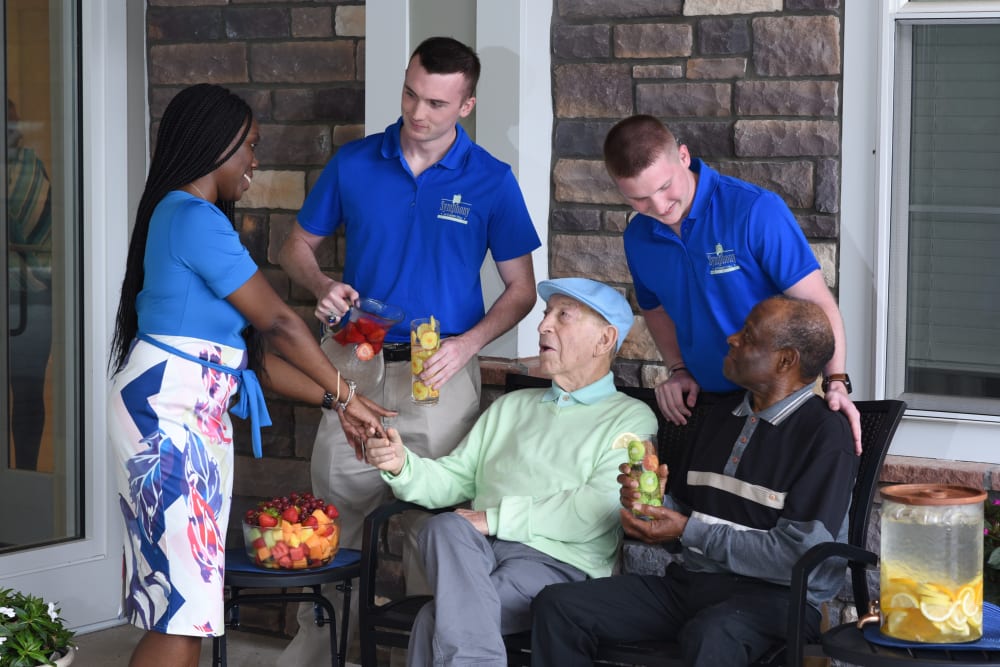 Infusing water with robust fruits and herbs daily, our strategically placed hydration stations can be found throughout common areas and activity spaces around the community. This program was developed to provide a range of health benefits. For instance, H2O-To-Go helps promote gut health and overall hydration, all while providing a pleasant sensory experience.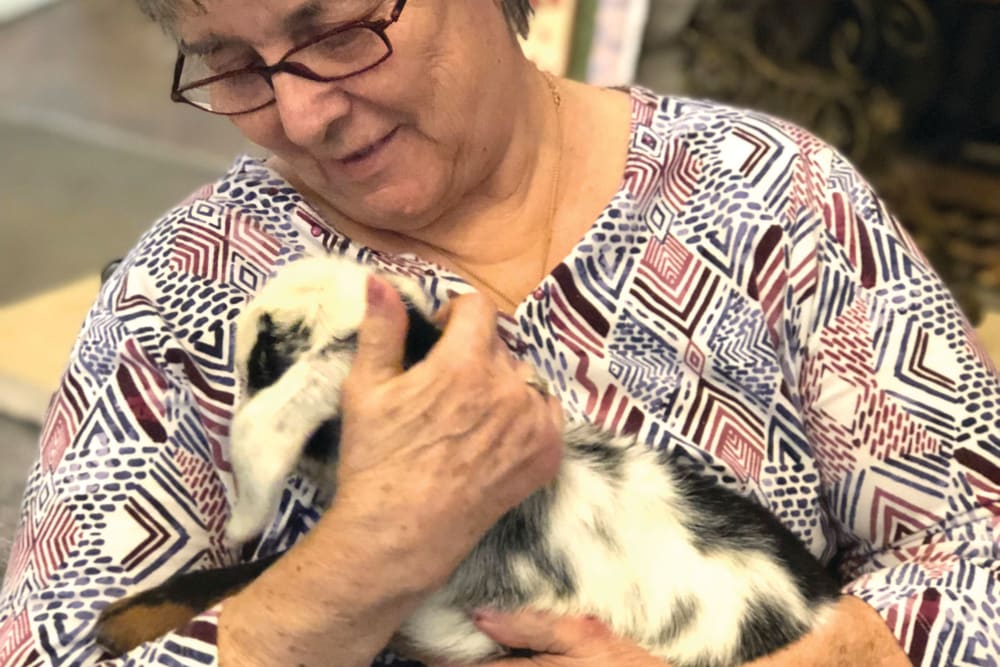 Our best practice standards for animal "engagement" is to work with area shelters, farms, and animal therapy providers to create an extraordinary animal experience.
Essential Health Initiative
We strategically place diffusers and essential oils around communal areas and living spaces. Essential oils are non-toxic alternatives for aromatherapy – stimulating both the senses, and the limbic system – as well as infection control.
Benevolent Give-Back Program
This program allows the entire community to get involved in a company-wide signature standard. Our community plans several volunteer opportunities each month that benefit local groups and organizations. By giving back, our residents are able to remain active members of the community while feeding a sense of civic pride and accomplishment.