be distinctive, live fully
Senior Living in Fort Pierce, Florida
Award Winning Care!
The Lynmoore at Lawnwood is PROUD to be a Caring.com Stars of 2015 award winner by providing service excellence through rave reviews from consumers on Caring.com.
The Lynmoore at Lawnwood has a friendly, relaxed atmosphere that makes it easy to meet new friends and fill your day with a number of fun and engaging activities. Our caring associates are focused on providing you with the very best personalized care to ensure that you're comfortable and at ease.
Read reviews for The Lynmoore on FamilyAssets.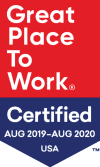 Map & Directions
Is it time for a visit? Click below to get directions to The Lynmoore at Lawnwood Assisted Living and Memory Care, directly from your doorstep!