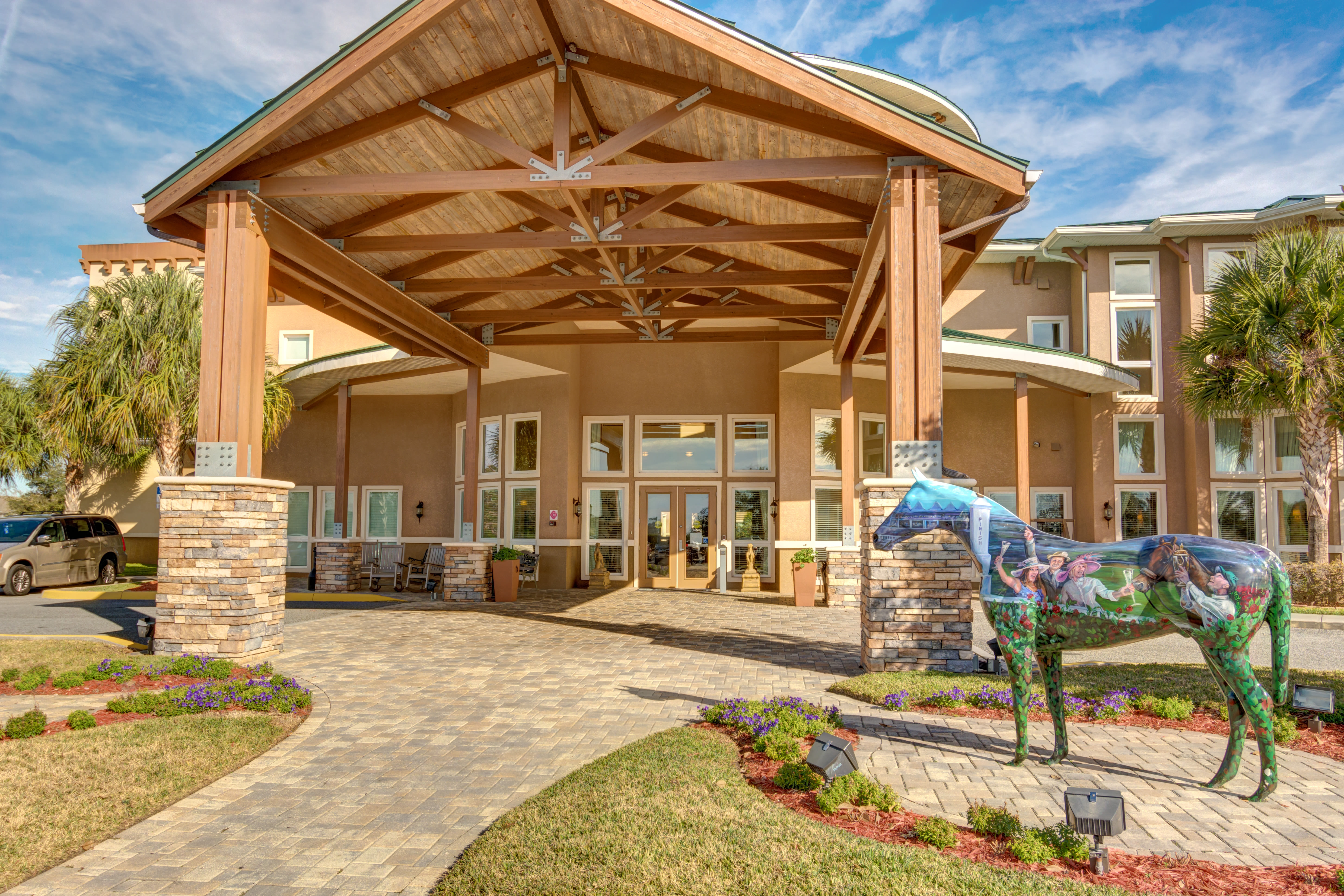 be distinctive, live fully
Senior Living in Ocala, Florida
A NEW STANDARD OF EXCELLENCE
Brentwood at Fore Ranch is the new standard of excellence in providing care to seniors in need of assistance or those living with diabetes or Alzheimer's disease. While most communities focus on what you need, here at Brentwood at Fore Ranch, we focus on both what you want and need to live a rich, full life, surrounded by people who really care about your well-being. Our service and commitment to excellence will make you feel like you are living at a five-star lodge, all while getting the distinct quality of care that will help to improve longevity and enhance your quality of life.
Contact us today to schedule a personal appointment and experience Brentwood at Fore Ranch first hand. Nothing compares to seeing our community in person. Come, take a walk with us. Let us introduce you to our staff and residents. Let us indulge your senses in a delicious meal made from scratch and let us show you what life at Brentwood at Fore Ranch is all about.
Read reviews for Brentwood at Fore Ranch on FamilyAssets.
Map & Directions
Is it time for a visit? Click below to get directions to Brentwood at Fore Ranch, directly from your doorstep!