Dining at Brentwood at Fore Ranch
We believe that dining should be a delicious experience every single day. Brentwood at Fore Ranch offers a variety of flavorful, nutritious dining choices that are prepared daily by our experienced chefs who use only the freshest ingredients.
Our elegant in-house restaurant and dining program provides you with private dining rooms to entertain family and guests any night of the week, or during our Taste of Brentwood at Fore Ranch' dining events.
With three delicious well-balanced meals carefully prepared by our chef every day, the Brentwood at Fore Ranch menu is rich with a variety of choices to satiate even the largest and most selective of appetites with gourmet dishes made with the freshest ingredients by our culinary team.
Sample Menu
Chef's Dinner Specials
Dijon Honey Roasted Chicken 
or
Rosemary Lemon Pork Chop
Side Offerings
Red Potatoes 
Grilled Asparagus 
Dessert
Cherry Fruit Cobbler
"In the morning, you get whatever you want for breakfast- everyday!"
- Dorothy G.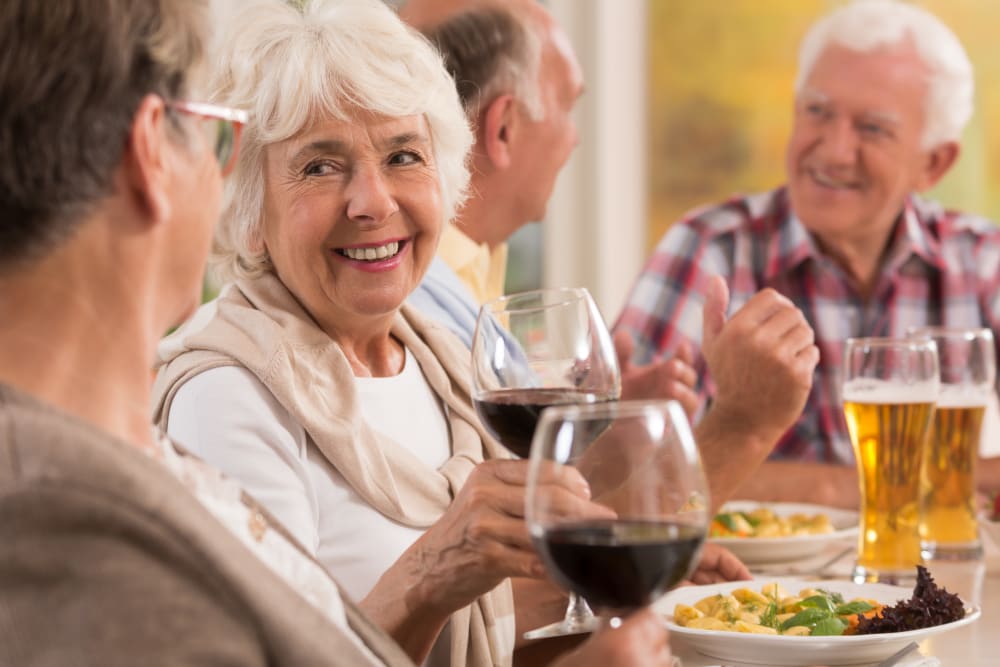 Savor. Social Sensational!
It's all about the experience...
Exceptional service, freshly prepared food, and great ambiance. It's the special memories that culminate in satisfying experiences at Brentwood at Fore Ranch.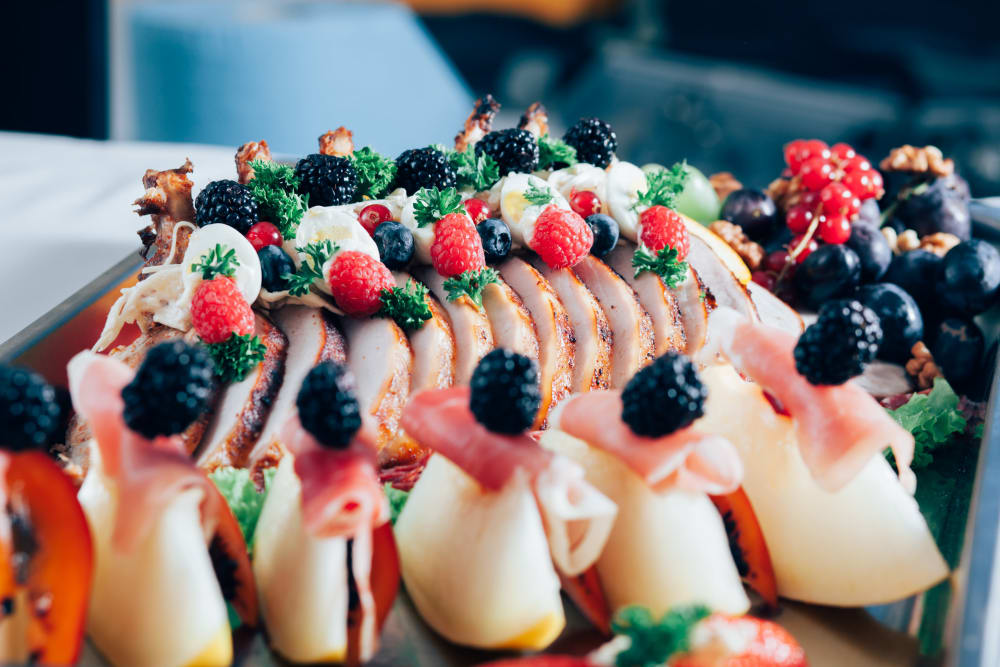 Savory Heights
Dazzling our residents with exceptional taste, and variety makes the Brentwood at Fore Ranch dining experience the pinnacle of their day. Our chef's pay special attention to customize menu choices to the needs of our residents and are changed seasonally.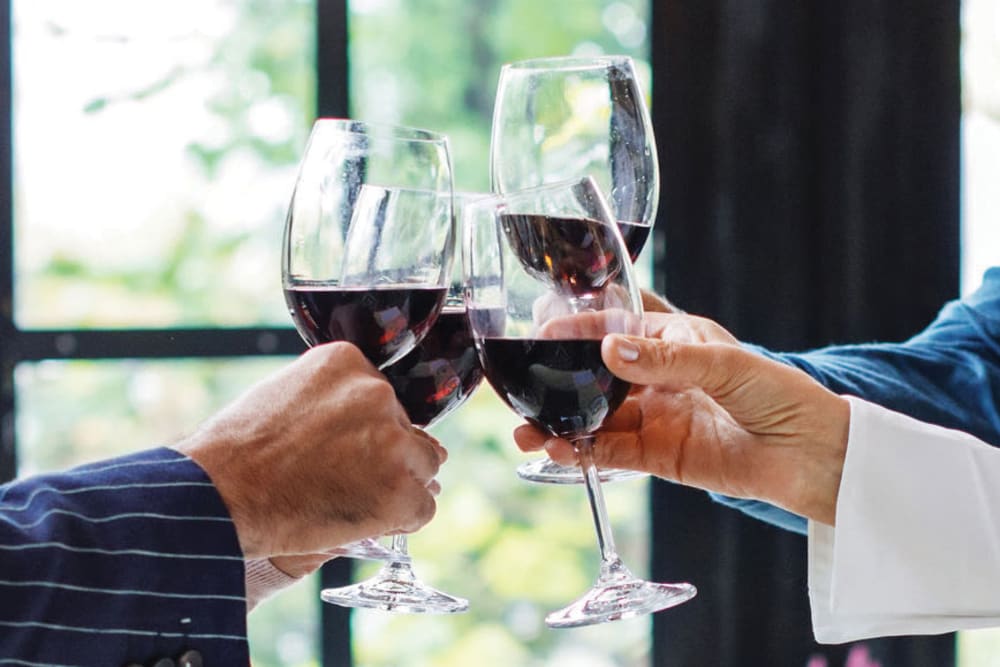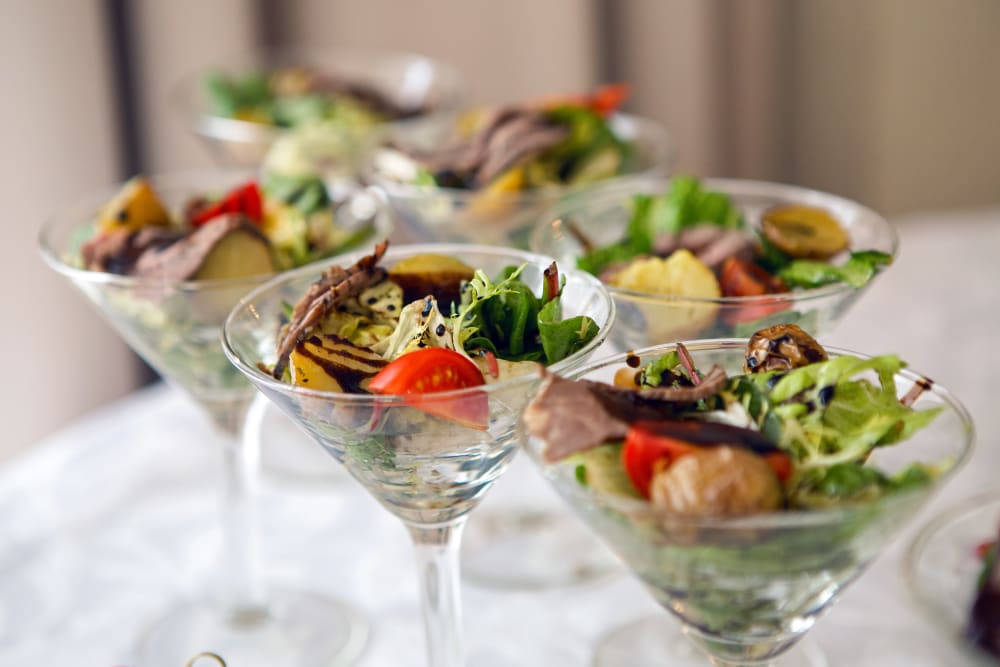 Show Offs
Action stations, events, and collaborative activities are a staple in our community. Our chefs, dining staff, and leadership team have fun exploring new ways to dazzle our residents and their guests. Culinary magic happens at Brentwood at Fore Ranch!