Lifestyle & Care Options in Ocala, Florida
We're asked to wear a lot of hats in life like loving husband, model employee, and supportive parent, but one of the most challenging roles to fill is a caregiver. Caregivers are often forced to walk fine lines, lines like being available to keep an eye on their dad in case he takes another fall, but giving him the privacy that he wants in his own home. Showing compassion and respect to their mother with memory loss, but making sure she's eating, even if she doesn't want to.

It's no surprise that a lot of caregivers are riddled with senses of worry, uncertainty, and guilt. The good news is: it can get better. The caregivers and nurses in our communities have a passion for helping seniors and their families transition through aging and have experience walking the fine lines. They can be the watchdog, the friend, and the confidant, but they can never take your place.

We pride ourselves on offering multiple levels of care so our residents can age in place, here, at home, in Brentwood at Fore Ranch. Browse through our care options to find the best fit for your senior living search.
Assisted Living
If there comes a time when you or someone you love needs more help, Brentwood at Fore Ranch ensures each resident has a customized service plan to meet his or her individual needs. Amenities, including restaurant-style dining, bar & bistro, salon & spa, movie theater, and multipurpose rooms, are fully available for actively involved residents. In addition to amenities, you or your loved one can also get any combination of support services like medication management, scheduled transportation, and onsite medical services. To hear a full list of support services and learn more about how we can help, give us a call today.
View our Assisted Living page.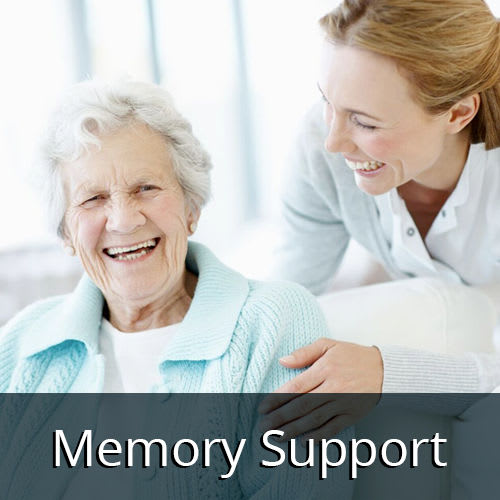 Memory Support
We recognize that each person we are privileged to serve is unique in their life history, as well as their dementia journey. While living in our community, there is never a dull moment. Each resident experience we plan infuses elements to stimulate the mind, body, and spirit, creating a series of moments that help residents thrive mentally, physically, and emotionally. Every on-site event and off-site adventure is designed to deliver an array of experiences that promote active aging and independence. Attentive, courteous, and specialty-trained staff is always available to enhance our residents' social, spiritual, and intellectual wellbeing.
View our Memory Care page.
Life2.0™ features a Mind, Body, Spirit formula that guides our holistic philosophy
By capturing an abundance of personal history from various stages of a person's past, we forge a deeper connection with those in our care. We believe caregiving is best when there is a familiar feeling of friendship. Each member of the team has a vital role in reaching championship-level outcomes. In our vision of success, the scheduled programs and ample impromptu moments of engagement throughout the day weave together seamlessly.
Find out more about Life2.0.