Senior Living in Pikesville, MD
Woodholme Gardens is a state-of-the-art assisted living, and memory care senior living community located in conveniently off of Old Court Road in Pikesville, MD.
Personalized, Exceptional Senior Care
Our range of care extends from traditional assisted living services such as hygienic assistance and medication management to our specialized memory care program, which includes Alzheimer's care and help for other memory impairments. Our respite care program ensures that you have a breadth of senior care options to suit your needs. You can take comfort in knowing help is always available at Woodholme Gardens.
Designed for Seniors
Woodholme Gardens's friendly, relaxed atmosphere makes it easy for our senior living residents to meet new friends and pack their days full of engaging activities. Our caring associates are focused on providing our residents with the very best personalized care to ensure that they're comfortable and at ease.
Close to local amenities, Woodholme Gardens offers all the things our residents need to stay active and as independent as possible. Our senior living programs offer so many choices within our retirement community so, whether through cooking, art, crafts, exercising, or just visiting with neighbors, our residents stay as busy as they want to be. Woodholme Gardens creates a place you will want to call home – so come enjoy easy living!
Families planning a visit with their loved ones: click here to complete a pre-visit form.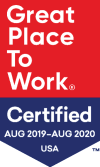 Woodholme Gardens Testimonials
"The atmosphere here is inviting and friendly - that was the first thing I noticed when I came through the doors."
- Barbara E.
Woodholme Gardens Gallery
Hear from our residents
"Great Staff!!! VERY Friendly and extremely helpful!!! Making my Dad's transition from independent living as easy as possible!" - Rob S. via FACEBOOK
Map & Directions
Is it time for a visit? Click below to get directions to Woodholme Gardens, directly from your doorstep!