be distinctive, live fully
Your Assisted Living & Memory Support Team in Pikesville, MD
Are you providing support to someone with Dementia? Our Memory Support community is designed to support the needs of residents living with the challenges associated with Alzheimer's, memory loss or other forms of dementia. Our care team carefully plans every detail of our memory support environment from individual care plans and purposeful engagement activities to our nicely appointed homelike common spaces. Every effort is made to make residents feel at home.
We understand what you are experiencing and want to help you find the most appropriate care for your loved one.
Woodholme Gardens also offers traditional assisted living in Pikesville! Surrounded by beautiful views, Woodholme Gardens residents will enjoy a lifestyle full of possibilities while our friendly and relaxed atmosphere makes it easy to meet new friends and fill your day with a number of fun and engaging activities. Call to learn more or schedule a visit.
Read reviews for Woodholme Gardens on FamilyAssets.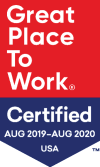 Pikesville Senior Living Testimonials
"The atmosphere here is inviting and friendly - that was the first thing I noticed when I came through the doors."
- Barbara E.
Map & Directions
Is it time for a visit? Click below to get directions to Woodholme Gardens, directly from your doorstep!