Dining at The Wentworth at Draper
We believe that dining should be a delicious experience every day! That's why The Wentworth at Draper offers a variety of delectable, nutritious dining choices that are prepared daily by our chefs who use the freshest ingredients.
Our elegant in-house restaurant and dining program provides you with a private dining room for you to entertain your family and guests any night of the week, or during our "Taste of The Wentworth" dining events. With three delicious and well-balanced meals carefully prepared by our chef every day, The Wentworth at Draper dining menu is rich with a variety of choices to satiate even the largest and most selective of appetites with gourmet dishes made with the freshest ingredients by our culinary associates.
Sample Menu
Breakfast
Our breakfast program is served "a la carte", with choices such as:
Eggs (prepared the way you like them)
Breakfast meats (bacon, ham, and sausage)
Omelets
Pancakes
French Toast
Waffles
Hot or cold cereal
Toast
English Muffin
Raisin Bread
Fresh Fruit
Juices
Coffee
Lunch
Sample One
Salmon
Green Salad
Rolls
Corn
Red Potatoes
Peach Pie
Sample Two
Parmesan Chicken
Tomato Basil Rice
Fresh Asparagus
Croissants
Banana Cream Pie
Dinner
Sample One
Homemade Beef Stew
Buttermilk Biscuits
Blushing Pear Salad
Pumpkin Cookies
Sample Two
Beef Shish Kabobs with Vegetables
Rice
Baked Squash
Fresh Fruit
Root Beer Floats
"The dining room staff provides excellent meals that are very tasty and pleasing to eat and they really care about what they're doing in there." – K. J. via GOOGLE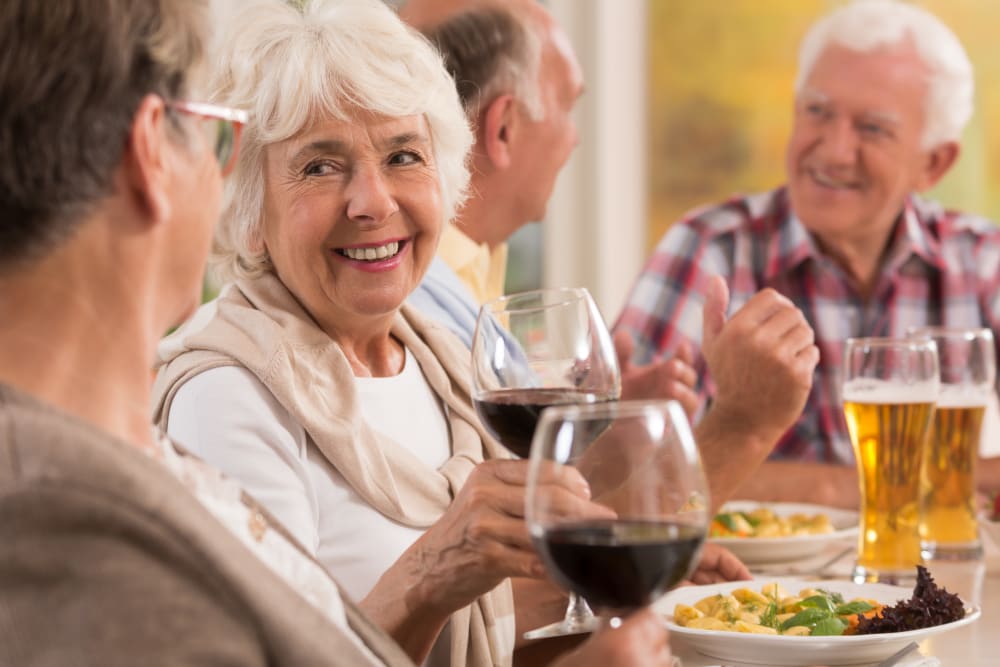 Savor. Social Sensational!
It's all about the experience...
Exceptional service, freshly prepared food, and great ambiance. It's the special memories that culminate in satisfying experiences at The Wentworth at Draper.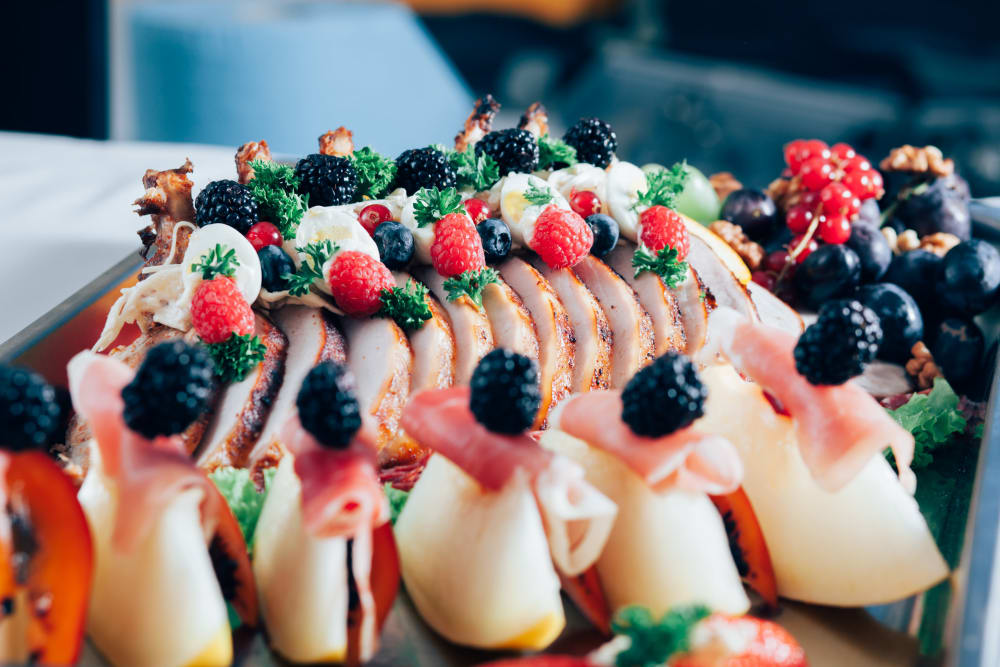 Savory Heights
Dazzling our residents with exceptional taste, and variety makes the The Wentworth at Draper dining experience the pinnacle of their day. Our chef's pay special attention to customize menu choices to the needs of our residents and are changed seasonally.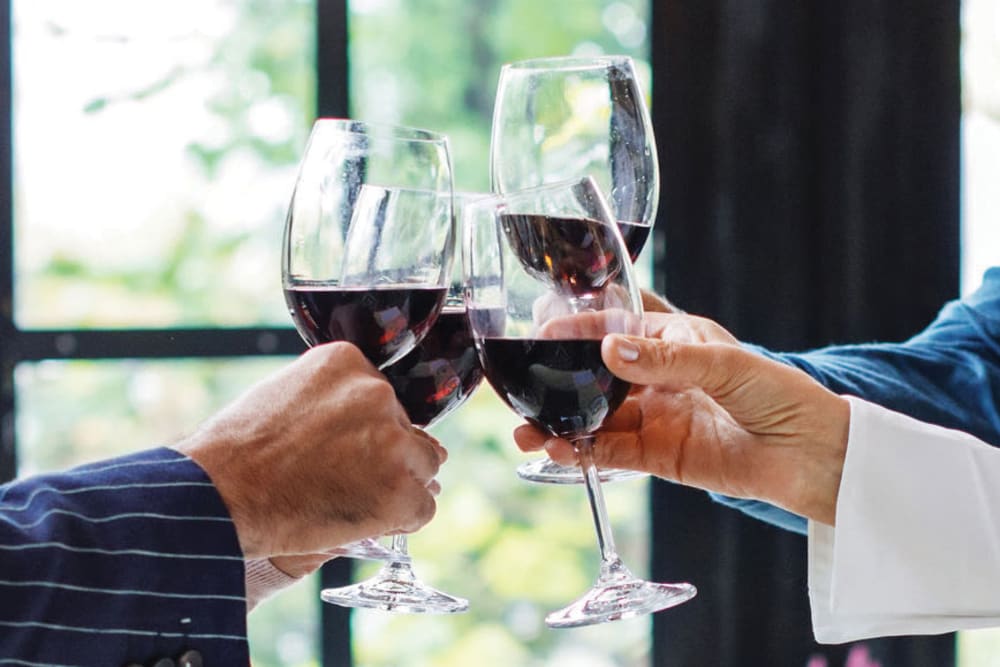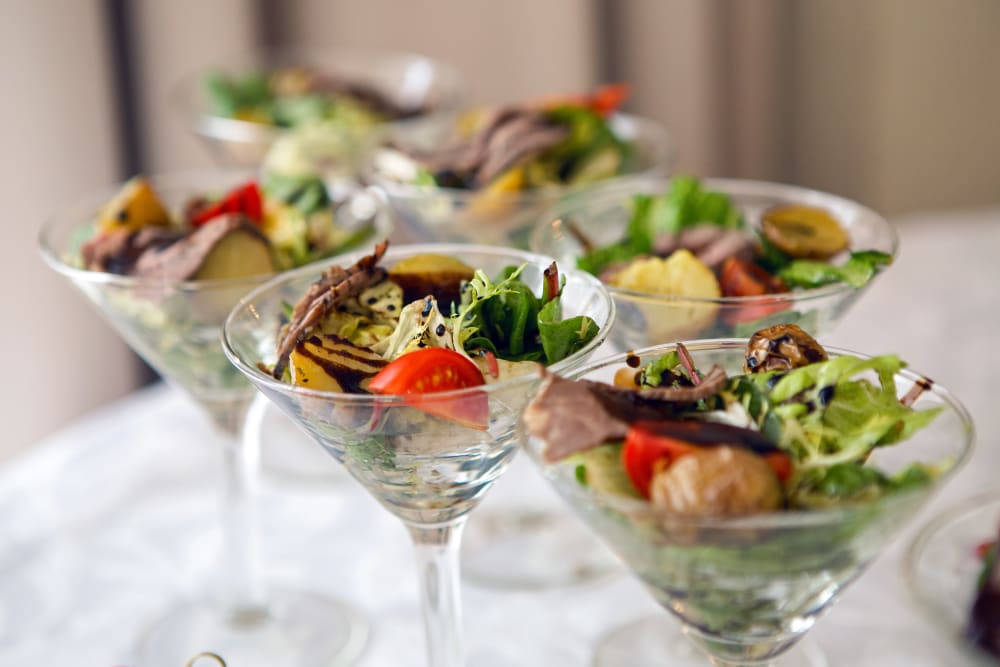 Show Offs
Action stations, events, and collaborative activities are a staple in our community. Our chefs, dining staff, and leadership team have fun exploring new ways to dazzle our residents and their guests. Culinary magic happens at The Wentworth at Draper!