Amenities
We have a great community that works together to cater to you!
At The Wentworth at Coventry, we have created a comfortable and home-like neighborhood with everything you need at your fingertips! 
Nothing makes us happier than providing a great life for residents and we strive to provide an innovative and engaging environment where you'll have the freedom and comfort to enjoy amazing new experiences and cherish old memories!
Your daily social and recreational activities include exciting health and wellness programs, a private in-house restaurant, an entertainment lounge, and an onsite beauty and barber salon. Our personal emergency call system ensures that our dedicated and caring associates are at your service 24/7 providing a safe, secure and supportive home for your loved ones living in our Assisted Living apartments.
Services & Amenities
We want you to be at ease here! That's why we offer a myriad of services and amenities to give you not only the best comforts of home - but complete peace of mind, knowing that you have the highest levels of senior care at your fingertips.
Delicious dining options
Health & Wellness programs
Newly renovated community with apartments for residents and families to gather
Private and semi-private apartments available
Extensive living campus with luscious grounds, a large fountain and covered patio
Large windows allowing plenty of natural light
Fine restaurant style dining
Special diet accommodations
Stimulating & diverse activities programs
Cable and telephone service optional
Housekeeping services
Transportation in a handicapped accessible van to outings and scheduled appointments
Onsite beauty salon & barber
Personal laundry service
Small pets allowed
In our community, we work to identify and nurture the strengths of all of residents so they can experience the greatest quality of life while maintaining the highest degree of independence possible.
Accommodations for Assisted Living
Emergency call system
Assistance with all activities of daily living
Supervised medication management
Incontinence management
Secured community environment for memory care needs 

available 

October 2015!
We're a pet-friendly community!
We'd love you to bring your furry friends into our family! Small dogs & cats are absolutely welcome when residents are able to provide them with the proper care and ensure that they receive current vaccinations. Ask us more for additional requirements!
Financial Flexibility
We understand that everyone has unique circumstances that help determine how they can best fund senior living for themselves or their loved ones. In the past, people have relied on the sale of a home or traditional savings to afford senior living. But today, a variety of financial options are available through a number of sources offering more flexibility and access to resources when it is most needed.
Veterans Benefits
Veterans who served during wartime and their spouses may be eligible to receive nearly $2,000 per month toward the cost of assisted living, in-home health care or other non-reimbursed medical care through the "Aid and Attendance" Program. For more information, please contact your Veterans Regional Office www.va.gov, call 1-800-827-1000 or contact an accredited agent.
Tax Benefits
Costs related to senior living may be tax deductible for both the resident and the family caregiver if the Internal Revenue Service requirements are met. Visit http://www.irs.gov, and particularly http://www.irs.gov/pub/irs-pdf/p502.pdf for more information on this potential benefit.
Call today for more information on the amenities we have to offer! We think you'll be pleasantly surprised!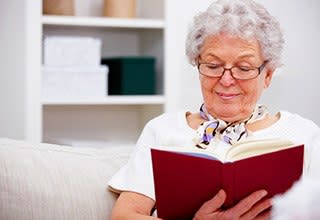 "The facility has an atmosphere that is lovely and up-lifting. The furnishings are beautiful and comfortable."
- Barbara B.